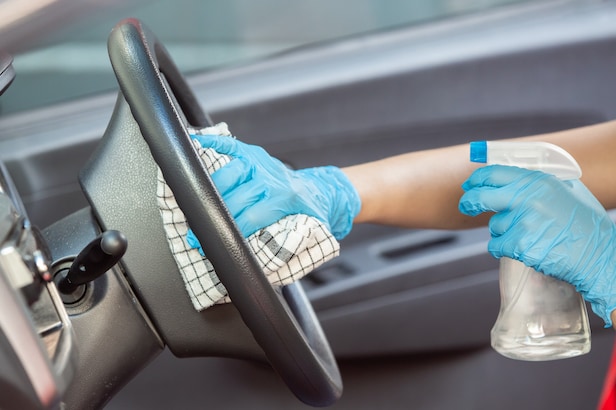 As we traverse this new normal, Haus Auto Group wants the community of Canfield and beyond to know that your safety is our top priority. That's why we're taking extreme measures to ensure that you, our valued customers, and our employees can enter our dealership with peace of mind. Allow us to tell you more about how Haus Auto Group is keeping you safe.
Special Hours for Seniors and Immunocompromised Shoppers
For auto shoppers who are in a targeted age group, our used car dealership is happy to offer special hours by appointment for seniors and immunocompromised groups. Your health and safety is our first priority, and we are happy to help you get behind the wheel at your convenience.
Vehicle Sanitation Before and After Service
When you bring your vehicle in for service at our used car service department, you can trust that you'll always receive top-notch service at an affordable price. Not only do we offer service pickup and delivery for your ultimate safety, we'll fully sanitize your vehicle before we begin our work as well as after. We are taking cleanliness seriously!
Used Vehicle Purchases and Live Demos
Whether you want to shop for your next used vehicle from the comfort of your home or you'd like to have a more in-person experience, we offer plenty of options to get behind the wheel. When you're interested in a used car and want to get to know its features a little better, you can schedule a live demo through your phone or tablet. If you've fallen in love with a particular vehicle, you can shop for your next daily driver online and call our helpful sales staff for delivery details. Each and every one of our vehicles are cleaned and disinfected for a clean and safe driving experience.
Shop Safely with Haus Auto Group in Canfield
When you shop with Haus Auto Group, you can do so with the utmost confidence knowing that your safety is our top priority. If you have any questions, please don't hesitate to contact us at our Canfield used car dealership today.