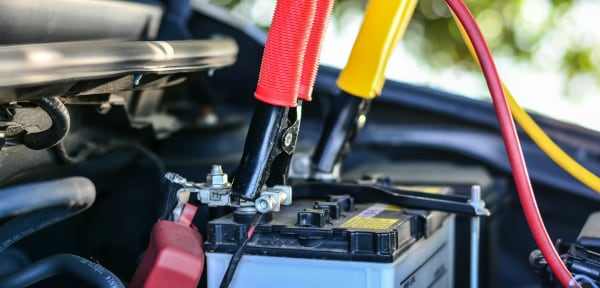 Schedule Service
Our Canfield Service Center offers a variety of automotive services to keep your car going. If your car's battery is sluggish and underperforming, visit us for battery service right away.
The summer is a great time to get away and go on vacations, including road trips. But one thing that can derail an entire trip is a dead car battery in the middle of it. Be proactive about your battery's condition, especially in the summer months, because here are a few ways how summer heat can affect your battery:
Battery Corrosion
The extremely hot temperatures in the summer can increase the heat in your vehicle's engine. The extra heat can cause corrosion inside your battery which can result in obstacles throughout the current flow.
You can clean corrosion with a copper brush or a scouring pad, but you can also visit us at our Canfield Service Center to get it taken care of.
Evaporation in Lead-Acid Batteries
The summer heat can cause the water in lead-acid batteries to evaporate from the electrolyte. Make sure the water level is sufficient in each cell -- if not, refill the required cells with distilled water.
Increased Output and Demand
Similar to corrosion, the increased heat means increased demand and strain on your battery. Like humans, an overheated battery could start to get sluggish and become negatively affected by heat. Make sure that your battery isn't getting overworked by having one of our expert technicians take a look at it today.
Visit Our Canfield Service Center for Battery Service
Get ahead of the curve and ensure that your battery is in good enough shape for a heat wave by scheduling a service appointment with us. If you have any questions about your vehicle's battery or any of the other automotive services we provide, you can contact us at Haus Auto Group.