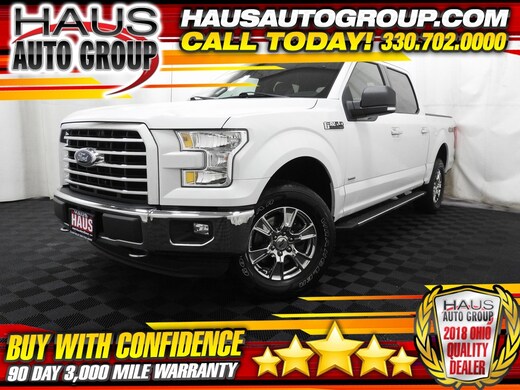 The used Ford inventory at our Canfield dealership is full of variety, bringing our community the performance-driven models that Ford has been known for. Whether you're looking for a F-150, Mustang or Escape, the perfect used Ford could be waiting for you right in our lot.
Built Ford Tough is More Than a Slogan
You may be familiar with the phrase "Built Ford Tough", but having a used Ford is what really allows you to put that saying to the test. Featuring Ford models from years prior, our used Ford inventory has the ability to show you just how durable and capable a Ford vehicle is.
You may even be able to pick up a Ford model from the '90s and customize it to your liking. All the used vehicles we have in our lot are tested and ensured to have another run for a great price.
The Benefits of Buying a Used Car
In addition to appreciating an older Ford that the brand may not manufacture anymore, you can also enjoy benefits such as minimizing depreciation and lower insurance rates compared to a newer vehicle.
You won't have to worry about losing value as soon as you exit our lot with a used vehicle. Instead, you can focus on how you can maximize your used Ford model to the best of its abilities. Visit our Canfield dealership today to get a closer look at all the used Ford models we have available, and get one step closer to bringing one home to your driveway.
Stay up to date with our used Ford inventory, as models can come and go each day.
Shop for a Used Ford at Our Canfield Dealership
Be sure to check out our Haus Auto Group Automotive Relief Program to see if you're eligible for a used car special or discount. If you have any questions about any of the models we have available in our used Ford inventory, feel free to contact us at Haus Auto Group.