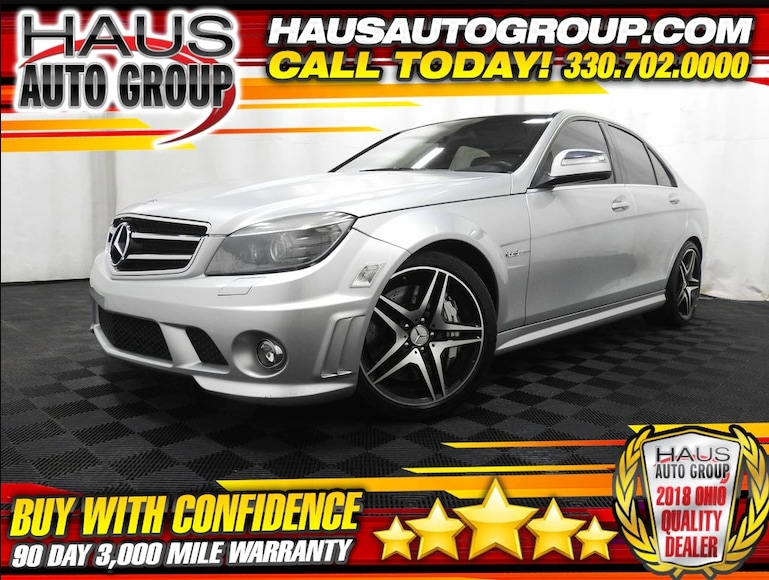 Grab yourself a used Mercedes-Benz from our inventory at Haus Auto Group in Canfield to enjoy all the perks and appeal of a luxury car without breaking the bank.
View Used Mercedes-Benz Inventory
Find Your Used Mercedes-Benz at Haus Auto Group
Do you like the charm and the elegant appearance of a Mercedes-Benz but don't really have the deep pockets to get a new one?
Why not get the next best thing? You can visit the Haus Auto Group in Canfield to purchase yourself a used Mercedes-Benz.
You can revel in the luxe amenities and attributes of a Mercedes-Benz at a fraction of the usual price. While the pricing is one of the main perks of purchasing a used Mercedes-Benz, there are several other advantages also.
The Perks of a Used Mercedes-Benz For Less
Although the primary benefit of buying a used Mercedes-Benz is the price, other secondary factors make the purchase worthwhile.
Despite buying a Mercedes-Benz for a lesser price, there is no change when it comes to value.
This means that you will buy a used Mercedes-Benz that's significantly less expensive without compromising on the quality or value of your newly purchased vehicle.
No matter what, you are still buying from a well-known brand known for high quality. You will receive a car with the same luxury look and feel with comfortable seating.
Shop for a Used Mercedes-Benz at Haus Auto Group in Canfield
We often think of luxury cars, like the Mercedes-Benz, as a dream, something that will always be out of reach and something we can aspire to have maybe one day. But in reality, you don't have to wait.
Here at Haus Auto Group, you can purchase a used Mercedes-Benz to reach that level of fulfillment while being easy on your wallet.
After exploring our inventory, please contact us at Haus Auto Group if you have any further questions.