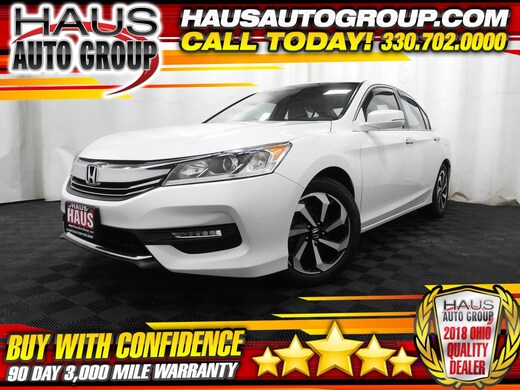 Those in the market for an affordable vehicle should look no further than the used Honda inventory at our Canfield dealership. Haus Auto Group is dedicated to bringing you the very best vehicles from various makes, and with Honda being a staple in the automotive industry, it's no surprise that we look to have some in stock at all times.
The Reliability of Honda As a Brand
It goes without saying that the Honda name and brand is essentially synonymous with reliability. From longtime models like the Civic to the Accord, CR-V and more, Honda is abundant with reliable vehicles that you can have faith in, even with several years past its production date.
If you're not in the market for the flashiest, vintage vehicle, going with a Honda is a safe bet that will provide you with plenty of miles, efficiency and who knows – maybe some memories too.
The Benefits of Buying a Used Car
Going with a used car over a brand new one can provide some benefits such as minimizing depreciation and lower insurance rates compared to a newer vehicle.
You won't have to worry about losing value as soon as you exit our lot with a used vehicle. Instead, you can focus on how you can maximize your used Honda model to the best of its abilities. Visit our Canfield dealership today to get a closer look at all the used Honda models we have available, and get one step closer to bringing one home to your driveway.
Stay up to date with our used Honda inventory, as models can come and go each day.
Shop for a Used Honda at Our Canfield Dealership
Be sure to check out our Haus Auto Group Automotive Relief Program to see if you're eligible for a used car special or discount. If you have any questions about any of the models we have available in our used Honda inventory, feel free to contact us at Haus Auto Group.