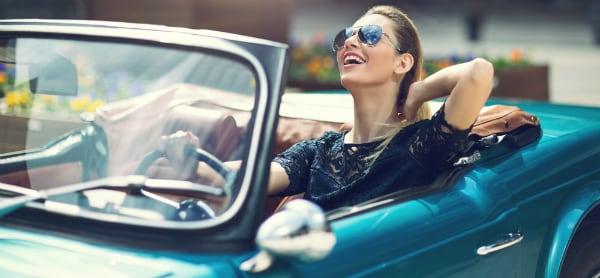 Our service center near Boardman is constantly focused on improving our community's experience with their cars. Stay cool and safe while driving in the summer months by doing these six things:
1. Change Your Oil and Oil Filter
If it's been a while since your previous oil change, be sure to visit us for an oil change as soon as possible. Because harsher weather like extreme temperatures can add stress to your oil and filter, it's important to schedule an oil change after a season change.
Your vehicle's oil keeps your engine parts lubricated while your filter keeps debris and other harmful aspects out of the oil system.
2. Check Your Vehicle's Fluids
A change in weather could result in low fluids around your vehicle: transmission, power steering, coolant, windshield wiper, and more. Be sure to monitor your car fluid and prevent overheating in the summer by having an adequate level for each fluid.
3. Observe and Monitor Your Tire Pressure
From potholes to snow and salt, your tires could take a beating in the colder months. Because tires can lose or gain pressure depending on the outside temperature, ensure that your tires are properly inflated before going on your next trip.
4. Bring Your Vehicle in for Tire Alignment if Necessary
If your vehicle pulls to one side, your steering wheel vibrates or is not centered when you're driving straight, bring your vehicle in for front-end alignment service. Potholes, rough roads and curbs are major suspects in contributing to your vehicle's poor alignment, so if you've encountered any of those recently and sense something is off, schedule a service appointment with us immediately.
5. Test Your Battery
The intense summer heat may speed up the rate at which your fluids are used, leading to the oxidation of car battery components. In other words, you could be dealing with a dead battery seemingly out of nowhere. Be sure to test your battery at our service center before taking on the heat.
6. Inspect Your Brakes
This goes for any season, but its importance goes without saying: inspect your brakes. If your brakes make odd noises or need extra force to activate properly, your car likely needs to be looked at.
Visit Us for Excellent Automotive Service in Canfield
If your car is in need of service, schedule an appointment with our Canfield service center. If you have any questions about how your car may fare in the warmer months or the automotive services we provide, feel free to contact us at Haus Auto Group.