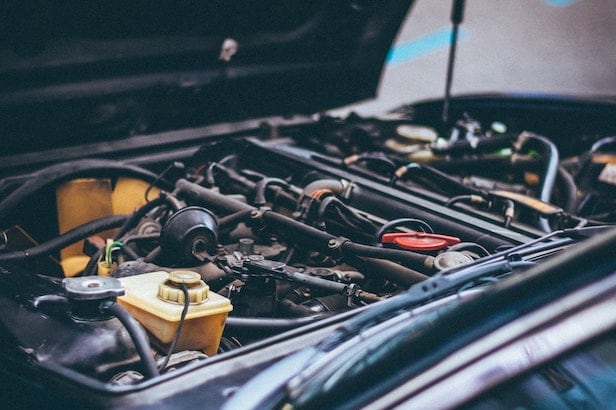 As a vehicle owner, it is incredibly important to bring your car in for regularly scheduled maintenance to ensure it remains operating at peak performance. Without consistent maintenance, your car could be prone to more serious problems in the future that could greatly affect your commute as well as your wallet. Haus Auto Group serving Boardman is here to illustrate the importance of car maintenance, and how you should go about servicing your vehicle.
Boardman Area Drivers Will Benefit From Regular Car Maintenance
The experts at our service center have a few tips and tricks on how to maintenance the most important parts of your vehicle:
Regular Fluid Checks
Checking your oil, transmission, and coolant fluid levels is vital to the performance of your vehicle. If you find that these fluids are running low, it's important to add the required fluids immediately.
Regular Oil Changes
Your engine oil should be changed about every 3,000 miles. Your oil levels should be sufficient enough to ensure your engine runs smoothly.
Check Your Tire Pressure
Checking your tire pressure regularly is an important part of car maintenance. Not having the correct tire pressure can lead to excessive wear and tear or even a blowout.
Check The Engine Air Filter
Having a dirty engine air filter can shorten the life of the engine as well as reduce your gas mileage by up to ten percent. You can clean out your engine filter by blowing off any accumulated dust with an air hose.
When you perform these maintenance tasks on a regular basis, you're taking care of your vehicle in the best way possible as well as preventing future problems.
If you have any questions about important car maintenance or want to schedule service for your vehicle, don't hesitate to contact us at our Boardman area dealership today.
Sorry! Unfortunately, we were unable to process your request at this time. Please try again later or contact us directly at (330) 702-0000.
Make an Inquiry
Hours
Monday

9:00 AM - 8:00 PM

Tuesday

9:00 AM - 6:00 PM

Wednesday

9:00 AM - 6:00 PM

Thursday

9:00 AM - 8:00 PM

Friday

9:00 AM - 6:00 PM

Saturday

9:00 AM - 3:00 PM

Sunday

Closed